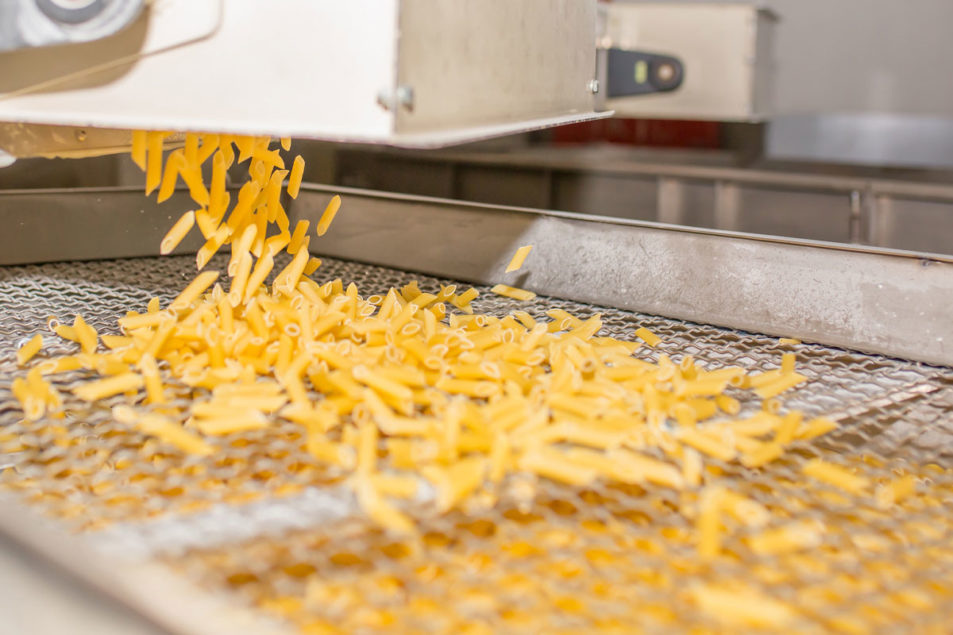 KANSAS CITY — "It's been a different kind of year" has been a common refrain in the durum wheat milling and pasta manufacturing worlds for at least two years running. In 2020, during the worst of the COVID-19 pandemic, domestic pasta demand jumped sharply and suddenly before settling in at above-normal levels for more than a year without typical seasonal lulls.
In 2021, farmers in North Dakota, Montana and Saskatchewan saw fields wither in extended drought conditions that led to the harvesting of a crop measuring a little over half the average durum production of the prior five years.
In 2022, weather took center stage again during spring planting, first when a 30-inch April snowstorm materialized atop fresh fertilizer applications, and then with intermittent rainfall all spring. Growers in North Dakota and Minnesota, the two largest durum production states, were able to seed only a small percentage of the crop before precipitation repeatedly muddied the fields.
Those antecedents helped shape the current market in which Northern Plains durum growers are collecting the last bushels of a big-acreage, high-yielding, extremely long-tailed harvest and mostly storing the crop on-farm or in elevator storage. Durum selling began to taper by mid-September just as durum prices fell low enough to be in play in the global export market. Durum millers said these and other factors point to prices for semolina, granulars and durum flour having struck bottom in mid-September and have begun to climb.
The pace of coverage slowed to a crawl for more than half the summer, millers said, as pasta manufacturers waited to see how low durum might go. Buyers stayed more hand-to-mouth than usual until mid- September when bullish notions arrived. Wheat complex futures had seemingly established mid-August lows, rounded out the bottom and were working higher. Statistics Canada said durum wheat stocks on July 31 were down 30.5% from a year earlier, largely due to hot, dry growing conditions in 2021. Statistics Canada also reduced its earlier estimate for yields in Saskatchewan where such conditions were prominent again in August 2022. And elevators dropped their bids to growers nearly to spring wheat values.
Pasta manufacturers have locked in an estimated 75% of fourth-quarter coverage, millers said, and 20% to 30% of the first quarter. In the latter period, much of the coverage was taken by small and mid-size operators while major manufacturers continued to drag their feet due to price concerns.
"Durum prices have actually come down a lot, but the problem is we're still historically very high, so buyers are worried about the downside," an Upper Midwest durum miller said.
But one concern that may present a problem is protein. In North Dakota, heavy snow leached fresh fertilizer out of some fields. When the planting period stretched on, some farmers did not want to put more costly inputs into a crop with such unknown potential. Later planted durum, the portion of the crop being harvested after Sept. 1, is averaging lower in protein, about 12.5%, a miller said.
"You can only go so low in protein on durum," a Northern Plains miller said. "If you lose a percentage point in the milling process, it's tough to guarantee grams of protein on a pasta box."
For now, the major price driver appears to be slow sales. Producers had ample storage, having emptied bins of the smaller 2021 spring wheat crop when those prices were high. Elevators cleared space needed during the first half of the durum harvest. The extended planting window elongated the harvest period, so much that some elevator operators felt the gut slot of harvest — when combining peaks and prices are under the most pressure — never arrived.
As US durum prices have descended, activity in the global durum market has helped to define North American values, which were seen as "an island of high prices" for more than a year.
"We're coming back to a level where it makes sense for Italy to come back in and do some buying," a miller said. "We're getting close to parity there again. The US is naturally going to be competitive because there's not enough production in Northern Africa to handle demand."
Another miller said steady export market bids in Duluth, Minn., and Thunder Bay, Ont., at a premium to Chicago gateway numbers were signals the global markets would continue to pull domestic prices higher.
Domestic demand was steady after ramping up in mid-August, pushing durum mill run times to 5½ days on average. Additional capacity was available, albeit limited at times by labor, packaging and rail cars for outbound flour.