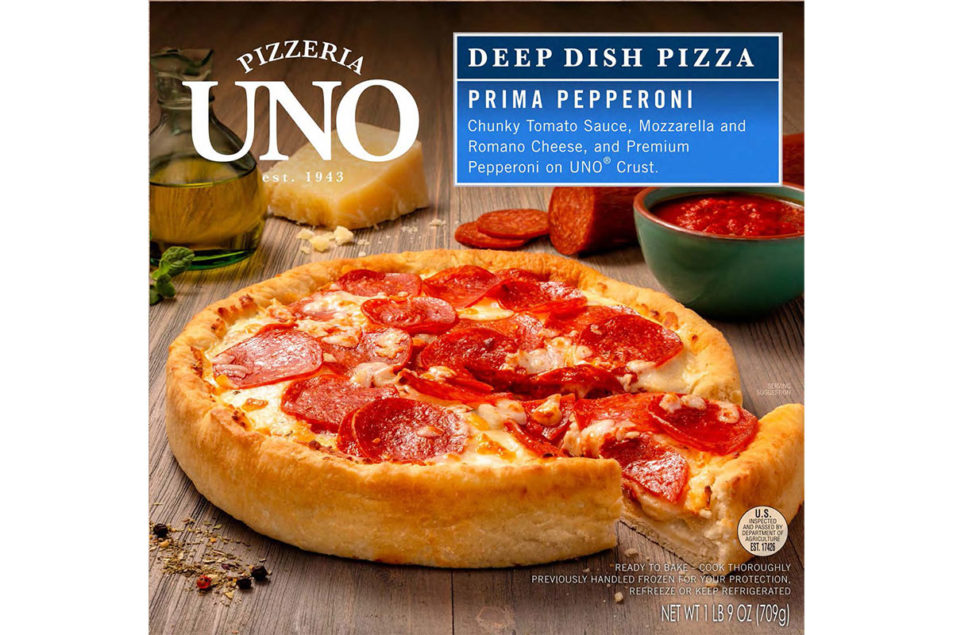 CHICAGO — Private label take-and-bake pizza company Great Kitchens Food Co., a subsidiary of Chicago-based Brynwood Partners VIII, LP, has acquired frozen pizza company Uno Foods, a division of Uno Restaurant Holdings Corp., from its owner, Newport Global Advisors. Financial details of the transaction were not disclosed.
Uno Foods was born from Pizzeria Uno, a Chicago restaurant opened in 1943 that served the first deep dish pizza, according to the company. Uno's Pizzeria & Grill still operates as a restaurant today, but since 1988 the frozen pizza line has been manufactured in Brockton, Mass., and distributed to retailers from Boston-based Uno Foods. The company's frozen product portfolio has expanded from deep dish pizzas to include frozen flatbread pizzas, thin crust pizzas, calzones, grab-and-go calzones, entrees, dips and more.
"We are delighted to add the iconic Pizzeria Uno brand to our frozen portfolio," said Henk Hartong, chairman and chief executive officer of Brynwood Partners. "We welcome the Brockton, Mass., facility to our business and look forward to making investments into that location as we work to expand the reach of the Pizzeria Uno brand. On behalf of everyone at Brynwood Partners, I would like to express my sincere gratitude to the Newport team for being such great partners to us on this transaction."
Alongside the acquisition, Mr. Hartong also shared a Great Kitchens personnel update.
"In conjunction with this transaction, we are pleased to announce that we have promoted Admir Basic to the role of president and CEO of Great Kitchens," Mr. Hartong said. "We have tremendous confidence in Admir as he will continue to lead Great Kitchens and oversee the integration of Uno Foods."
In addition to Great Kitchens, Brynwood Partners' portfolio contains food and beverage companies including Harvest Hill Beverage Co., Carolina Beverage Group, Hometown Food Co. and Buitoni Food Co. The acquisition of Uno Foods increases Brywood Partners' annual sales to approximately $2.5 billion, according to the company.