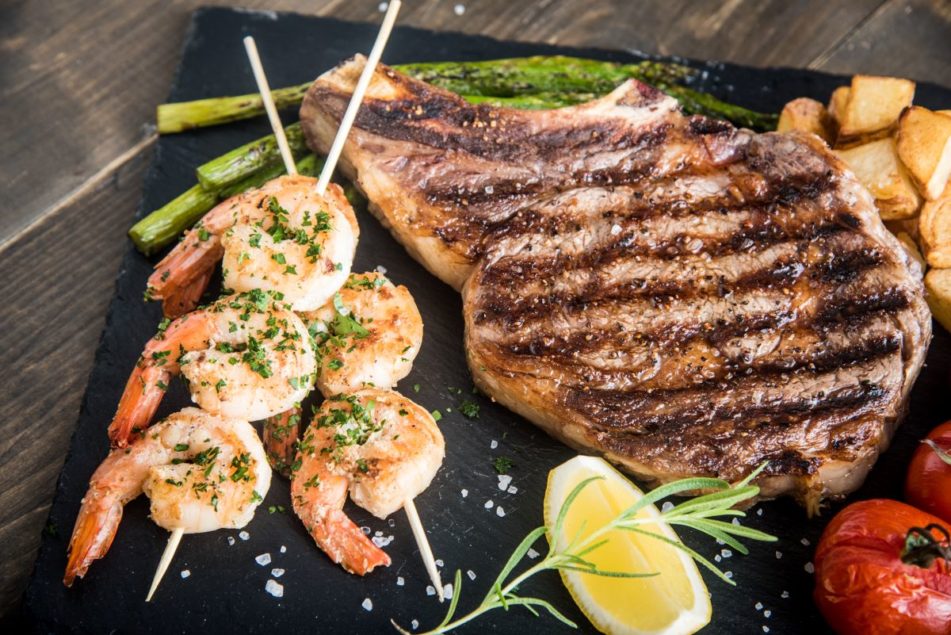 SOMERSET, NJ. — Advanced Food Systems TenderBite product line may help food manufacturers provide juicier meat and seafood. TenderBite is a binding matrix that holds moisture and juice inside meat and seafood when cooking, according to the company.
The product also enables meat to maintain tenderness after being frozen and reheated, the company said. Benefits of using TenderBite may include more tender and juicier textured meat, provides higher cooking yield, improves freeze-thaw stability, and the ability to add directly with or without seasonings and spices into tumbler or mixture.
The TenderBite product line includes: TenderBite for meat and seafood products. TenderBite 3523 and TenderBite 3523LS with low salt provides cooked yield and texture in seafood. TenderBite 3525 and TenderBite 3525LS are phosphate-free versions of TenderBite 3523 and TenderBite 3523LS. TenderBite ANS is a marinade system formulated for shrimp and seafood. TenderBite FS-2 is a marinade system that improves texture of pre-cooked fajita and lean steaks when cooked on a flat grill. TenderBite OS is a marinade system for imported beef and may be used for skirt and flank steaks.
Advanced Food Systems, Inc. is a manufacturer of ingredient systems for meat and poultry products, frozen foods, sauces and marinades.